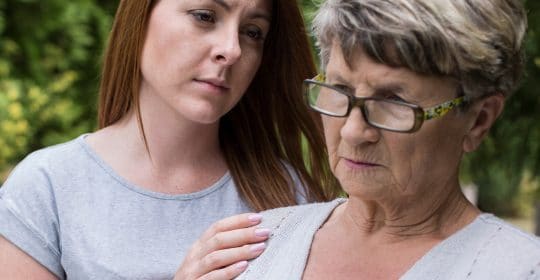 Do you or a loved one have memory problems that could suggest early Alzheimer's disease?
This clinical research study is looking at the safety and effectiveness of an investigational medication for people with early symptoms of Alzheimer's disease.
Would you like to take part? Would you like a friend or family member to take part?
As a volunteer in a research study, you (or your loved one) will receive study related care from the study doctor and nurse practitioner to monitor the your health and well being. The results of this research will be used to find out if the experimental medication being studied will be of benefit to others with Alzheimer's or not. Study volunteers are an important part of moving medical care forward.
This is a Phase 3 trial, meaning this trial will be comparing the new investigational medication to a placebo, which looks just like the investigational medication but contains no active drug. It will also compare the side effects of patients on the new investigational medication to those receiving a placebo.
Participation in this study lasts for up to 3 years, which involves a 2-year dosing period during which you (or your loved one) may receive an infusion of the investigational medication every 4 weeks, and a follow-up period of 1 year to monitor any lasting effects.
You may qualify to participate in this study if you:
Are male or female, between the ages of 50 and 85
Have mild Alzheimer's disease, or memory or thought processing problems that may be early symptoms of Alzheimer's
Have a study partner who can provide accurate information regarding your ability to do daily tasks, and can accompany you to provide this information at certain clinic visits
You may not qualify to participate if you:
Have a history of vascular disease that could potentially affect the brain
Have had a stroke with clinical symptoms within the past 2 years
Have had alcohol or substance abuse problems within the past 2 years
Are unable to tolerate or undergo MRI procedures
Are currently taking anti-coagulants (blood thinners)
There are other eligibility requirements that the study doctor will review. Only the study doctor can make a final determination whether you are eligible to participate in the study or not.
It is entirely up to you and your study partner to decide whether or not to be involved. You can both decide to no longer participate at any time without any impact on the healthcare that you are receiving from your doctor, or any other member of your usual healthcare team.
This study is listed on clinicaltrials.gov here: https://clinicaltrials.gov/ct2/show/NCT02670083?term=roche+BN29552&rank=1
Click the JOIN button to register for this active study.
After registering, a clinic will contact you to further assess your eligibility, answer any questions you have about the study, and determine if you qualify for participation.