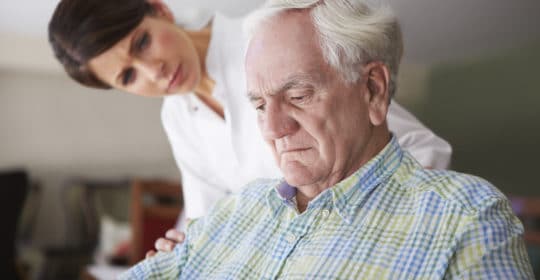 Depression is a serious medical illness that involves the brain. It's more than just a feeling of being "down in the dumps" or "blue" for a few days. For people with depression, the feelings do not go away.  Symptoms can include sadness, loss of interest or pleasure in activities you used to enjoy, change in weight, difficulty sleeping or oversleeping, energy loss, feelings of worthlessness, thoughts of death or suicide
 Do you suffer from major depressive disorder?
 This clinical research study is looking at the safety and effectiveness of an investigational treatment option for people with depression.
Would you like to take part?
As a volunteer in a research study, you'll receive personal, study related medical care from the study doctor and regular follow up of your depression to monitor the effectiveness of the care you'll receive. The results of this research will be used to find out if the experimental treatment being studied will be of benefit to others with depression, and whether it will be made widely available to all Canadians with depression. Study volunteers are an important part of moving medical care forward.
You may qualify to participate in this study if you:
Are male or female, 18 years of age or older
Suffer from a Major Depressive Episode meeting Diagnostic and Statistical Manual of Mental Disorders, Fourth Edition, Text Revision (DSM-IV-TR) criteria
Have had an inadequate response within the current episode to at least one psychotropic treatment
You may not qualify to participate if you:
Pose a serious suicidal risk and/or need of immediate hospitalization as judged by the investigator
Are diagnosed with bipolar I or II disorder
Experience any change in psychotropic medication between screening and baseline visits
Are a pregnant or lactating female
Have a history of gastric bypass surgery
There are other eligibility requirements that the study doctor will review. Only the study doctor can finally determine whether you are eligible to participate in the study or not.
Click the JOIN button to register for this active study.
After registering, a clinic will contact you to further assess your eligibility, answer any questions you have about the study, and determine if you qualify for participation.