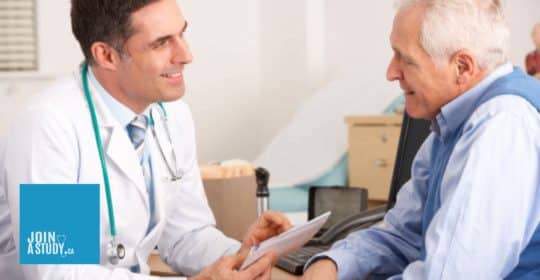 Do you or a loved one suffer from Osteoarthritis (OA)?
This clinical research study is looking at the safety and effectiveness of an investigational treatment for people with osteoarthritis.
Would you like to take part?
As a volunteer in a research study, you will receive study-related medical care from the study doctor and regular follow up on your OA to monitor the effectiveness and safety of the investigational treatment. The results of this research will be used to find out if the experimental treatment being studied will be of benefit to others with OA or not, and whether it will be approved and available as a treatment for all Canadians with OA. Study volunteers are an important part of moving medical care forward.
You may qualify to participate in this study if you are:
Male or female over the age of 18
Diagnosed with osteoarthritis of the hip or knee
Documented history that acetaminophen therapy has not provided sufficient pain relief
Willing to discontinue all pain medications except rescue medications except as permitted by protocol
You may not qualify to participate if you:
Have a history of diseases other than OA that can cause painful joints (e.g. rheumatoid arthritis, psoriatic arthritis, Paget's disease etc.)
Have a history of significant trauma or surgery to a knee, hip or shoulder within the previous year
Have a planned surgical procedure during the duration of the study
Have a history of intolerance or hypersensitivity to acetaminophen
Have a history of cancer within 5 years prior to screening
Have a history of known alcohol or drug abuse within the past 2 years
Are a pregnant female subject or intend to become pregnant over the course of the study period
There are other eligibility requirements that the study doctor will review. Only the study doctor can finally determine whether you are eligible to participate in the study or not.
For more information and to see if you qualify, contact the study coordinator by calling: 519-344-6612
This study is listed on clinicaltrials.gov here: https://clinicaltrials.gov/ct2/show/NCT02697773?term=A4091056&rank=1
Click the JOIN button to register for this active study.
After registering, a clinic will contact you to further assess your eligibility, answer any questions you have about the study, and determine if you qualify for participation.