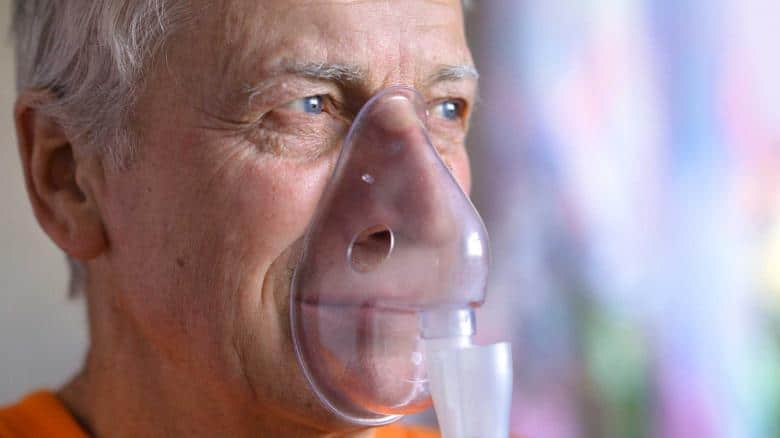 Do you suffer from chronic obstructive pulmonary disease (COPD)?
This clinical research study is looking at the safety and effectiveness of an experimental medication for people with COPD. COPD is a lung condition associated with blockage of the airways due to mucus accumulation and swelling, and/or damage to tiny air sacks in the lungs. This makes it very hard to breathe, affecting one's overall quality of life.
Would you like to take part?
As a volunteer in a research study, you'll receive study-related medical care from the study doctor and regular follow up of your COPD to monitor the effectiveness of the care you'll receive. The results of this research will be used to find out if the investigational medication being studied will be of benefit to others with COPD, and whether it will be made widely available to all Canadians with COPD. Study volunteers are an important part of moving medical care forward.
You may qualify to participate in this study if you:
Are male or female, age 40 years or older inclusive
Are a current or former cigarette smoker with a history of smoking greater than or equal to 10 pack years. If you wish to calculate your pack-years, please use this website: https://www.smokingpackyears.com/
Have a documented diagnosis of COPD for at least one year prior to enrolment
Have a documented history of ≥ 2 moderate or ≥ 1 severe COPD exacerbations within 12 months prior to enrolment
Have been on a documented, optimized, inhaled dual or triple therapy at a stable dose for at least 3 months prior to enrolment
You may not qualify to participate if you:
Have any clinically important pulmonary disease other than COPD
Have radiological findings suggestive of a respiratory disease other than COPD that is contributing to the participant's respiratory symptoms
Have a current diagnosis of asthma, prior history of asthma, or asthma-COPD overlap. Childhood history of asthma is allowed and defined as asthma diagnosed and resolved before the age of 18
Have any unstable disorder, including, but not limited to, cardiovascular, gastrointestinal, hepatic, renal, neurological, musculoskeletal, infectious, endocrine, metabolic, hematological, psychiatric disorder, major physical and/or cognitive impairment that could affect safety, study findings or participants ability to complete the study
Experience a COPD exacerbation, within 2 weeks prior to randomization, that was treated with systemic corticosteroids and/or antibiotics, and/or led to hospitalization
Have an active significant infection within the 4 weeks prior to randomization, pneumonia within 6 weeks prior to randomization, or medical condition that predisposes the participant to infection
Have suspicion of, or confirmed, ongoing SARS-CoV-2 infection
Have significant COVID-19 illness within the 6 months prior to enrolment
Actively vape any products within the 6 months prior to randomization and during the study
There are other eligibility requirements that the study doctor will review. Only the study doctor can finally determine whether you are eligible to participate in the study or not.
Click the
JOIN

button if you think you might be eligible for this study.
All information about you will be kept confidential and will never be used or disclosed for any purpose not described in our Privacy Policy.
After providing us with your contact information, a research professional will get in touch to further assess your eligibility, answer any questions you have about the study, and determine if you qualify for participation.