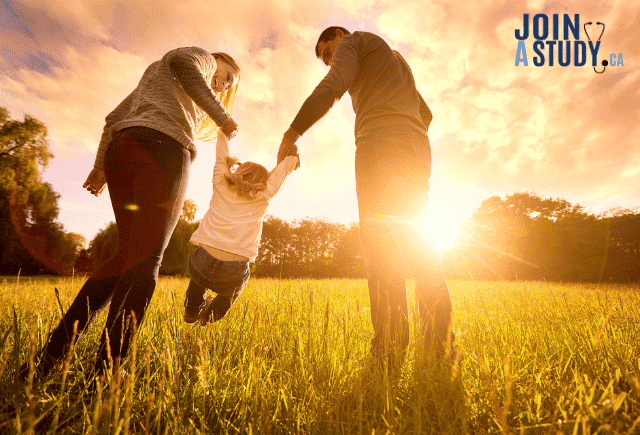 Are you interested in receiving an experimental vaccine against Lyme Disease?
This clinical research study is looking at the safety and effectiveness of a vaccine for Lyme disease, an illness caused by borrelia bacteria. Humans usually get Lyme disease from the bite of a tick carrying the bacteria.
Ticks that can carry borrelia bacteria live throughout most of the United States. But Lyme disease is most common in the upper Midwest and the northeastern and mid-Atlantic states. It's also common in Europe and in south central and southeastern Canada.
Would you like to take part?
As a volunteer in a research study, you will receive study-related medical care from the study doctor and regular follow up of your condition to monitor the effectiveness of the care you will receive. The results of this research will be used to find out if the investigational vaccine being studied will be of benefit to other Canadians, and whether it will be made widely available in Canada. Study volunteers are an important part of moving medical care forward.
You may qualify to participate in this study if you:
Reside in an area with endemic Lyme disease and lead a lifestyle that puts you at increased risk for Lyme disease. For example, this could include, but not be limited to:

Individuals who work in B burgdorferi-infected/tick-infested areas, especially those with occupations that may be associated with higher risk of exposure, such as landscaping, forestry, and wildlife and parks management.
Individuals who pursue recreational activities such as hiking, camping, fishing, hunting, jogging, or gardening in such areas.
Individuals who live on land plots with tree lines and come into contact with these trees regularly.
Individuals who have dogs that regularly are outdoors and frequently return with attached ticks.
Individuals who participate in activities in areas with tall grass, smaller wooded areas beside forests, open fields, lakesides, and riversides.
You may not qualify to participate in this study if you:
Are a female participant that is pregnant (or have a positive urine pregnancy test) or are breastfeeding.
Have been diagnosed with Lyme disease within the past 3 months.
Have any history of Lyme carditis, neuroborreliosis, or arthritis, or other disseminated Lyme disease regardless of when diagnosed.
Have had a known tick bite within the past 4 weeks.
Have any newly developed or unstable underlying conditions that may interfere with the assessment of Lyme disease, including but not limited to chronic arthralgia/arthritis, second/third-degree AV heart block, chronic pain syndromes, and chronic skin conditions that reduce the ability to detect cutaneous manifestations of Lyme disease.
Have any unstable autoimmune condition with a manifestation (eg, arthritic and neurologic) that may interfere with the assessment of Lyme disease.
Are using chronic systemic doxycycline or minocycline or other tetracycline class drug use for acne or any other chronic suppressive antibiotics used to treat other conditions.
There are other eligibility requirements that the study doctor will review. Only the study doctor can finally determine whether you are eligible to participate in the study or not.
Click the
JOIN

button if you think you might be eligible for this study.
All information about you will be kept confidential and will never be used or disclosed for any purpose not described in our Privacy Policy.
After providing us with your contact information, a research professional will get in touch to further assess your eligibility, answer any questions you have about the study, and determine if you qualify for participation.