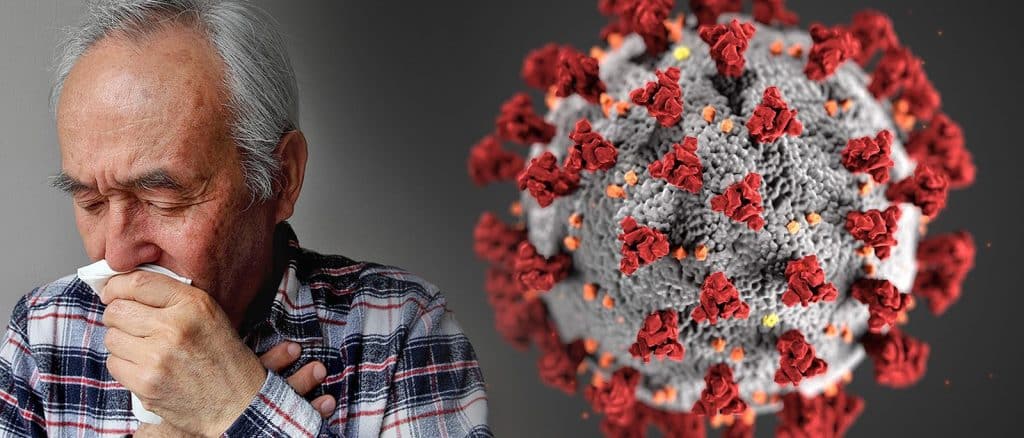 Have You Been Diagnosed with COVID-19 and Are Experiencing Severe Symptoms?
This clinical research study is looking at the safety and effectiveness of a treatment for COVID-19 in people who are not currently hospitalized for their illness. This study will also measure how much the investigational medication gets into the blood and how long it takes for the body to get rid of it.
Would you like to take part?
As a volunteer in a research study, you will receive study-related medical care from the study doctor and regular follow up of your condition to monitor the effectiveness of the care you will receive. The results of this research will be used to find out if the investigational medication being studied will be of benefit to other patients with COVID-19, and whether it will be made widely available in Canada. Study volunteers are an important part of moving medical care forward.
You may qualify to participate in this study if you:
Have a severe acute respiratory syndrome coronavirus 2 (SARS-CoV-2) infection confirmed, ≤ 3 days before randomization, by polymerase chain reaction (PCR), rapid antigen test, or an approved alternative assay. Serologic tests will not be accepted.
Are willing and able to complete the coronavirus disease 19 (COVID-19) symptom questionnaire prior to first dose and daily throughout the study period.
Have experienced the initial onset of COVID-19 signs/symptoms ≤ 3 days before randomization with ≥ 2 of the following targeted symptoms, at moderate or higher severity, present at randomization.

Stuffy or runny nose.
Sore throat.
Shortness of breath (difficulty breathing).
Cough.
Low energy or tiredness.
Muscle or body aches.
Headache.
Chills or shivering.
Feeling hot or feverish.

Are not currently hospitalized or requiring hospitalization
You may not qualify to participate in this study if you:
Have any risk factors for progression to severe disease.
Are planning to receive a direct acting antiviral or monoclonal antibody against SARS-CoV-2 for the treatment of COVID-19.
Have received any direct acting antiviral drug or monoclonal antibody against SARS-CoV-2 for the treatment of COVID-19 < 28 days or < 5 half-lives, whichever is longer, before randomization.
Have received any convalescent COVID-19 plasma or other antibody-based anti-SARS-CoV-2 prophylaxis at any time prior to study entry.
Have received an COVID-19 vaccine (including booster dose) < 120 days before randomization.
Have a self-reported COVID-19 diagnosis < 120 days before randomization.
Have an anticipated need for hospitalization < 48 hours after randomization.
Any new oxygen requirement < 24 hours before randomization.
Have known influenza, or any other suspected or confirmed concurrent active systemic infection other than COVID-19 that may interfere with the evaluation of response to the study drug.
Have known history of chronic liver disease, limited to cirrhosis, nonalcoholic steatohepatitis, alcoholic liver disease, and autoimmune hepatitis.
Are undergoing dialysis, or known history of chronic kidney disease.
Have persistent symptoms from previous COVID-19 illness that may interfere with the evaluation of response to the study drug.
Are pregnant or breastfeeding.
Are unwilling to use protocol-mandated contraception.
Encounter any other factor, including inability to complete the patient-reported outcome (PRO) questionnaire for the primary endpoint, making the individual, in the opinion of the investigator, unsuitable to participate in the study.
Are concurrently participating/enrolled in a separate therapeutic clinical study
There are other eligibility requirements that the study doctor will review. Only the study doctor can finally determine whether you are eligible to participate in the study or not.
Learn more about JoinAStudy.ca researchers' work on COVID-19 research here: https://joinastudy.ca/vir-and-gsk-break-ground-in-covid-19-treatment-study/
Click the
JOIN

button if you think you might be eligible for this study.
All information about you will be kept confidential and will never be used or disclosed for any purpose not described in our Privacy Policy.
After providing us with your contact information, a research professional will get in touch to further assess your eligibility, answer any questions you have about the study, and determine if you qualify for participation.