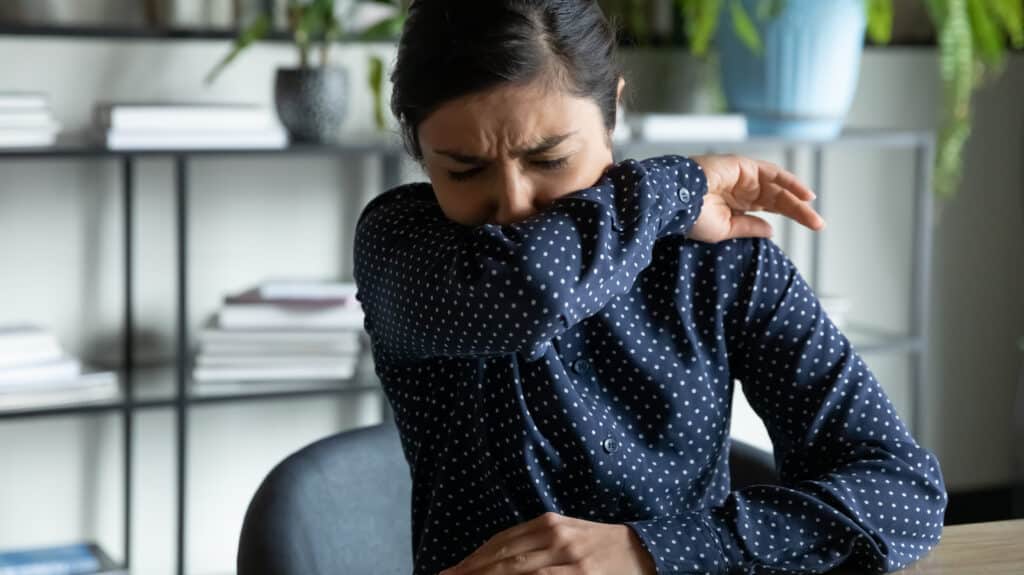 Do you experience Refractory Chronic Cough?
This clinical research study is looking at the safety and effectiveness of an investigational medication option for people suffering from high 24-hour cough frequency with refractory chronic cough (including unexplained chronic cough).
Would you like to take part?
As a volunteer in a research study, you'll receive study-related medical care from the study doctor and regular follow up of your condition to monitor the safety and effectiveness of the care you'll receive. Study volunteers are an important part of moving medical care forward.
You may qualify to participate in this study if you:
Are capable of giving informed consent
Have experienced refractory chronic cough (including unexplained chronic cough) for at least one year
Are a woman of child-bearing potential, you must use a highly effective contraception method during the study and for at least 14 days after the last dose of experimental drug
You may not qualify to participate in this study if you:
Are a current smoker/vaper (all forms of smoking and inhaled substances, including , cannabis/tobacco smoke and nicotine vapors) or individuals who have given up smoking within the past 6 months, or those with >20 pack-year smoking history
Have been diagnosed with Chronic Obstructive Pulmonary Disease (COPD), bronchiectasis, idiopathic pulmonary fibrosis or uncontrolled asthma
Have had a respiratory tract infection within 4 weeks before screening
Have a laboratory confirmed Severe Acute Respiratory Syndrome Coronavirus 2 (SARS-CoV-2) infection at screening
History of cancer malignancy in the last 5 years
There are other eligibility requirements that the study doctor will review. Only the study doctor can finally determine whether you are eligible to participate in the study or not.
Click the
JOIN

button if you think you might be eligible for this study.
All information about you will be kept confidential and will never be used or disclosed for any purpose not described in our Privacy Policy.
After providing us with your contact information, a research professional will get in touch to further assess your eligibility, answer any questions you have about the study, and determine if you qualify for participation.