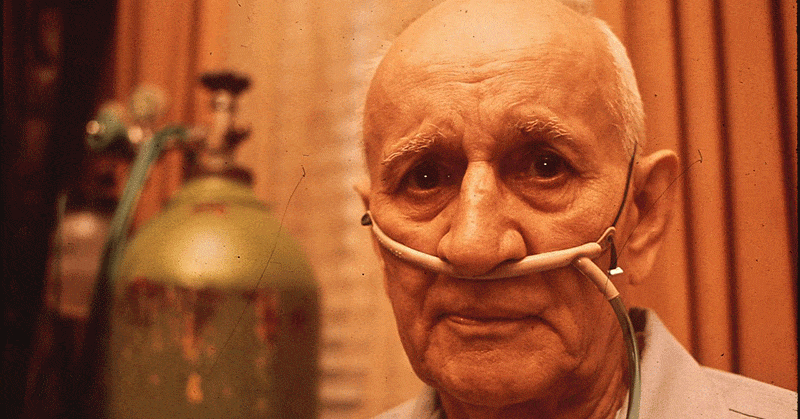 Idiopathic Pulmonary Fibrosis is a type of chronic lung disease that primarily causes degeneration of lung function. Common symptoms include an unshakable dry cough and constant shortness of breath. About 5 million people worldwide suffer from this lung disease.
Do you have idiopathic pulmonary fibrosis (IPF)?
This clinical research study is looking at the safety and effectiveness of an investigational medication option for people suffering with IPF.
Would you like to take part?
As a volunteer in a research study, you'll receive study-related medical care from the study doctor and regular follow up of your diabetes to monitor the safety and effectiveness of the care you'll receive. Study volunteers are an important part of moving medical care forward.
You may qualify to participate in this study if you:
Are male or female, 50 years of age or older

Have been diagnosed with IPF within the past 3 years

Are currently receiving treatment for IPF with

nintedanib

or pirfenidone, provided these drugs have been given at a stable dose for at least 3 months before the Screening Visit and are expected to remain unchanged during the study
You may not qualify to participate in this study if you:
Are receiving any non-approved agent intended for the treatment of fibrosis in IPF

Have a need for continuous oxygen supplementation, defined as >15 hours/day, at Randomization

Have any clinical evidence of active infection, including but not limited to bronchitis, pneumonia, or sinusitis

Have had an acute IPF exacerbation or suspicion by the Investigator of such, within 6 months of Screening

Are smoking of any kind (not limited to tobacco) within 3 months of Screening or unwilling to avoid smoking throughout the study
There are other eligibility requirements that the study doctor will review. Only the study doctor can determine whether you are eligible to participate in the study or not.
Click the
JOIN

button if you think you might be eligible for this study.
All information about you will be kept confidential and will never be used or disclosed for any purpose not described in our Privacy Policy.
After providing us with your contact information, a research professional will get in touch to further assess your eligibility, answer any questions you have about the study, and determine if you qualify for participation.