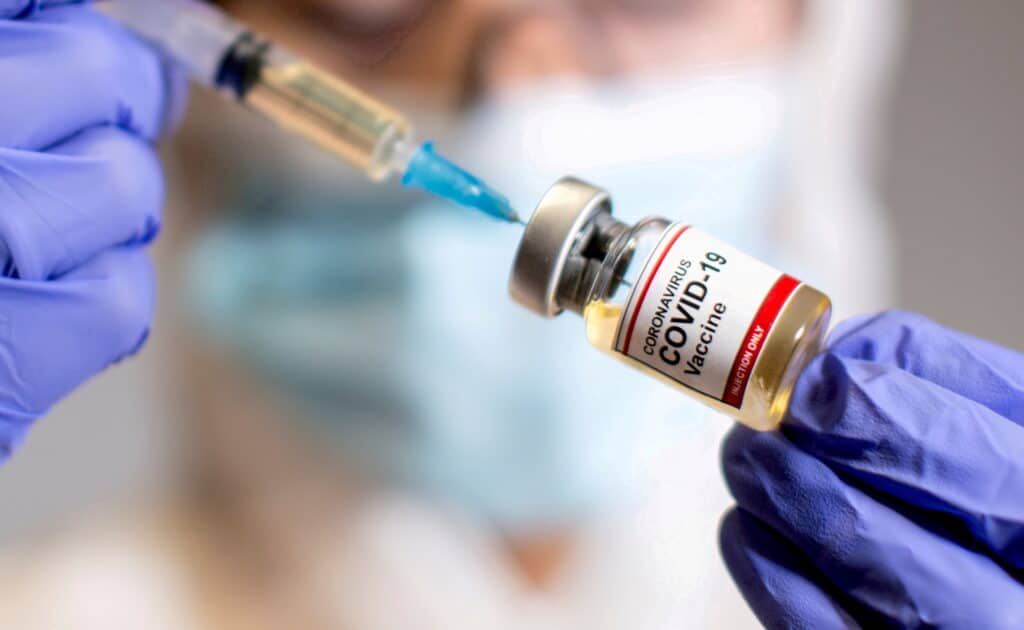 Are you interested in receiving an experimental, combined vaccine against COIVD-19 Influenza?
This clinical research study is looking at the safety and effectiveness of an experimental vaccine against COVID-19 and seasonal influenza. People of all ages can be infected with influenza, and infections may occur more than once, even within the same year. Older adults, especially those older than 60, are at risk of developing serious symptoms caused by influenza.
Would you like to take part?
As a volunteer in a research study, you will receive study-related medical care from the study doctor and regular follow up of your condition to monitor the effectiveness of the care you will receive. The results of this research will be used to find out if the investigational medication being studied will be of benefit to other patients at risk of contracting influenza, and whether it will be made widely available in Canada. Study volunteers are an important part of moving medical care forward.
You may qualify to participate in this study if you:
Are a healthy adult either

≥65 years of age (Cohort A) OR
50 to <65 years of age (Cohort B) at the time of consent (Screening Visit).

Are female and of childbearing potential:

negative pregnancy test
adequate contraception or has abstained from all activities that could result in pregnancy for at least 28 days prior to Day 1, AND
agreement to continue adequate contraception through 3 months following vaccine administration.

Are fully vaccinated for COVID-19 primary series according to the locally authorized or approved regimen, and your last COVID-19 vaccine (primary series or booster) was ≥90 days prior to Day 1.
You may not qualify to participate in this study if you:
Are acutely ill or febrile (temperature ≥38.0 degrees Celsius [°C]/100.4 degrees Fahrenheit [°F]) 72 hours prior to or at the Screening Visit or Day 1.
Have any medical, psychiatric, or occupational condition, including reported history of drug or alcohol abuse, that, in the opinion of the Investigator, might pose additional risk due to participation in the study or could interfere with the interpretation of study results.
Have received systemic immunosuppressants for >14 days in total within 180 days prior to Day 1 (for corticosteroids, ≥10 milligrams [mg]/day of prednisone or equivalent) or is anticipating the need for systemic immunosuppressive treatment at any time during participation in the study. Inhaled nasal and topical steroids are allowed.
Have received or plan to receive any vaccine authorized or approved by a local health agency ≤28 days prior to study injections or plans to receive a vaccine authorized or approved by a local health agency within 28 days after the study injections.
Have received a seasonal influenza vaccine ≤150 days prior to Day 1.
Have tested positive for influenza by local health authority-approved testing methods ≤150 days prior to Day 1.
Have had close contact to someone with COVID-19 as defined by the Centers for Disease Control and Prevention (CDC) in the past 10 days prior to Day 1.
Have donated ≥450 milliliters (mL) of blood products within 28 days prior to the Screening Visit or plans to donate blood products during the study.
There are other eligibility requirements that the study doctor will review. Only the study doctor can finally determine whether you are eligible to participate in the study or not.
Click the
JOIN

button if you think you might be eligible for this study.
All information about you will be kept confidential and will never be used or disclosed for any purpose not described in our Privacy Policy.
After providing us with your contact information, a research professional will get in touch to further assess your eligibility, answer any questions you have about the study, and determine if you qualify for participation.