Principal Investigator:
Dr. Deepen Patel
Study Coordinator(s):
N/A
Facility Name:
Topstone Clinical Research
Clinic Hours:
Monday - Thursday: 9am to 7pm
Friday: 9am to 6pm
Saturday: 10am to 2pm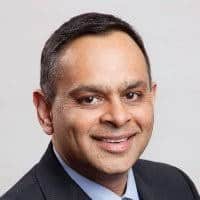 Dr. Deepen Patel has over 23 years of experience as a family physician and clinical researcher bringing extensive knowledge in these fields and in general corporate administration. With numerous publications related to this work, he is one of the most experienced clinical researchers in North America. With his experiences he brings knowledge as an investigator for over 650 projects. As the Managing Medical Director at Topstone Research, Dr. Patel is responsible for the medical staff and the medical affairs of all divisions. He is the Principal Investigator, Medical Monitor and chief medical advisor on all Topstone Research activities.
Research Site Location:
1 Eva Rd, Suite 100, Toronto, ON, M9C 4Z5
Current Research Studies: