If you suffer from asthma, medication can make all the difference—both when you're experiencing an attack and in your day-to-day life. It's one of the easiest and most effective ways to ensure your symptoms are under control. Many people who take medication to control their asthma experience few symptoms, if any at all.  
In general, there are two types of medication to treat symptoms of asthma. They include long-term controller and quick-relief medications.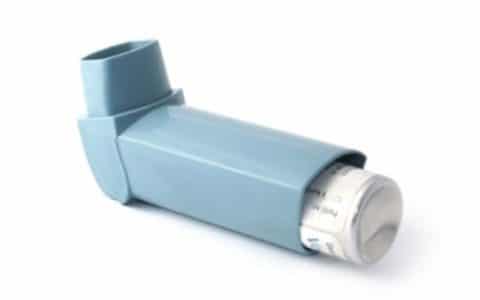 What are controller medications?
You can think of controller medications as a long-term preventative treatment. When you take them every day, they help to prevent asthma symptoms and attacks.   
Controller medications should be taken on a daily basis for them to work effectively. Some of the most common types of medication prescribed for long-term asthma control include:   
Inhaled corticosteroids
Inhaled corticosteroids, also known as inhaled steroids, are one of the most effective medications for controlling asthma when taken regularly. They reduce inflammation in the airways and the production of mucus. As a result, you're able to breathe easy.
Taking corticosteroids using an inhaler means that they target the airways, with only a small amount of the drug absorbed by your body. Even when taken over a long-term period, they rarely cause serious side effects. Dosages depend on how severe your symptoms of asthma are.
Some common inhaled steroids include:
Fluticasone (Flovent®)

Budesonide (Pumicort®)

Beclomethasone Dipropionate (QVAR®)

Ciclesonide (Alvesco®)
Long-acting beta agonists (LABAs)
Long-acting beta agonists may also be called long-acting bronchodilators. LABAs work primarily by widening the airways. They relieve symptoms for up to 12 hours at a stretch. Though they do help to open the airways, LABAs should always be used in conjunction with inhaled corticosteroids since their use has been linked to severe asthma attacks.   They can trigger side effects that include increases in heart rate, headaches, body shakes and tremors, restlessness, and anxiety.
Common LABAs include:
Formoterol (Oxeze® or Foradil®)

Salmeterol (Serevent®)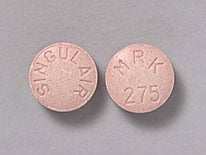 Combination inhalers are also available that contain both a LABA and an inhaled corticosteroid.  This gives patients a convenient way to treat their asthma in two ways at once—by both widening airways and reducing inflammation.
Leukotriene modifiers
Leukotriene modifiers are a relatively new type of controller drug. They work to reduce leukotrienes, one of the main causes of inflammation at the molecular level. They are generally used when symptoms are not fully controlled with inhaled steroids.
Leukotriene modifiers available specially for asthma include:
Zafirlukast (Accolate®)

Montelukast (Singulair®)
Systemic corticosteroids
Systemic corticosteroids, which may simply be referred to as oral steroids, are prescribed for patients whose asthma symptoms don't go away with other meds. They are usually given for a period of one to two weeks during a flare up. They are taken orally, in the form of a liquid, tablet, or capsule. Oral steroids can cause a wide variety of potentially severe side effects.   
They include:
Prednisone

Prednisolone (Pediapred®)
Immunomodulators
Immunomodulators may be suggested for individuals who suffer from allergies which aggravate symptoms of asthma. They may also work for individuals whose asthma is difficult to manage with other controller drugs, such as inhaled corticosteroids. They are administered by injection.
Xolair® is an immunomodulator available in Canada.
Mast cell stabilizers
Mast cell stabilizers target mast cells, which are found all over the body, including the airways and lungs. The mast cells release chemicals which can cause inflammation, and worsen symptoms of asthma. Mast cell stabilizers work to prevent the release of these chemical substances and thereby reduce asthma symptoms in the long-term.  
Cromolyn® is a commonly prescribed mast cell stabilizer.
Theophylline
Theophylline is an oral medication that is occasionally used as a controller medication. Examples are Slo-Bid® and Uniphyl®.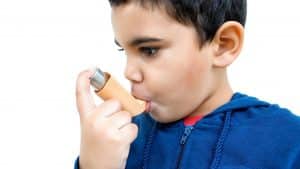 What are quick-relief medications?
Quick-relief medications provide fast relief of asthma symptoms—they're the rescue inhalers you often see people who suffer from asthma reaching for when they are having symptoms. They set to work relaxing the muscles in your airway the moment they enter your system. They can help to relieve symptoms such as wheezing, shortness of breath and cough, and are usually prescribed alongside a controller medication and used as needed.
They include two main types of medication:
Short-acting beta-agonists (SABAs)
These bronchodilators are the most commonly used when it comes to quick-relief drugs. SABAs target the muscles of the airways, relaxing them almost immediately. As a result, you'll find it easier to breathe when experiencing symptoms. They can also be used prior to exposure to an asthma trigger, such as before engaging in physical exercise in people who suffer from exercise-induced asthma. Like LABAs, they can contribute to side effects such as increases in heart rate, headaches, body shakes and tremors, restlessness, and anxiety.
Common SABAs include:
Salbutamol (Ventolin HFA®)

Terbatuline (Bricanyl®)
Anticholinergics
Anticholinergics are typically prescribed alongside short-acting beta-agonists (SABAs) for severe asthma attacks. They are not used for the routine relief of asthma symptoms.  Anticholinergics act to relax the airways, control the amount of mucus produced in the airways, and may protect the airways from muscle spasms.
Anticholinergics include:
Ipratropium (Atrovent®)

Tiotropium (Spiriva®)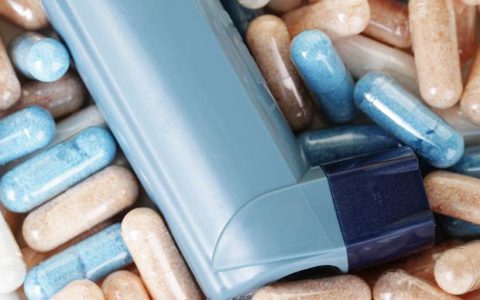 How often should I take medication?
The right combination of medication depends on the person, their lifestyle and their specific set of symptoms and triggers.
Long-term controller medication should be taken daily according to your doctor's prescription, even when you don't have any symptoms. You should never let your prescription run out or stop taking your asthma medication without first consulting your doctor. Remember that long-term controller medications do not provide fast relief of symptoms, they are intended to prevent them. 
When it comes to quick-relief medication, you should consider revisiting your asthma action plan with your doctor if you find that you need it more than twice a week.

Keep in mind that it may take some time to find the right combination of medications to treat your asthma. Often, it's a process of trial and error that depends largely on the severity of your symptoms and any other health conditions you may have. In addition, remember that your medication and dosage may change over time.