Do you tend to cough and hack in the morning, just after you wake up? Or, perhaps you've noticed an unusual sensation of pressure in your chest? If so, it may be time to see a doctor.
It's important to be able to recognize the symptoms of asthma, a chronic disease which affects more than 3 million people in Canada alone.   
Some of the most common indicators of asthma include: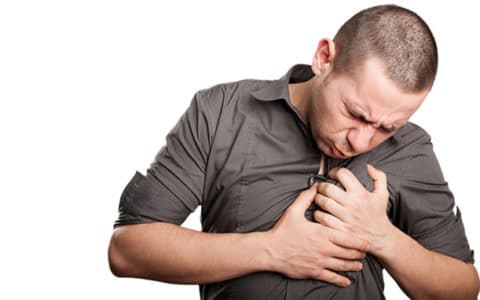 Coughing.
People who suffer from asthma may experience intense fits of coughing in the morning when they wake up, or at night before they go to bed. At night, coughing from asthma might keep you up. It may worsen during physically demanding tasks or exercise.
Wheezing.
Wheezing is a high-pitched whistling noise that is produced in your airways. It occurs when you inhale or exhale.
Tightness in the chest.
Most people who suffer from asthma experience a sensation that they describe as something heavy sitting atop their chest. Others describe it as a squeezing or tightening sensation in the chest which makes it hard to breathe. Older adults may mistake this sensation for heart problems.  
Shortness of breath.  
Everyone feels out of breath at some point or another—after pushing it too hard on the treadmill at the gym or chasing their kids outside. But people who suffer from asthma report frequently feeling short of breath, a sensation which can lead to severe weakness and fatigue. Some say that it feels like they can't seem to exhale all the air from their lungs.
I have all the symptoms listed. Do I have asthma?  
The symptoms of asthma vary from person to person—people who have asthma do not necessarily experience any or all of the symptoms listed above. Likewise, someone who has all of the symptoms listed above might not have asthma.
The only way to diagnose asthma for sure is to see a health care provider. If you suspect that you, your child, or a family member has asthma, you should make an appointment right away—even if the symptoms only seem minor, a passing nuisance. The sooner asthma is treated, the better. Treating asthma early can help to prevent irreversible damage to your lungs. Asthma symptoms can become severe and even life-threatening if left untreated.  
Doctors use lung function tests, medical records, and a physical exam to diagnose asthma. Keeping a daily log of your symptoms before your appointment can be helpful too.
Getting treatment for asthma is one way to ensure that it doesn't interfere with your day-to-day activities. Most people who get treatment for asthma early on in the course of the disease live with few, if any, symptoms.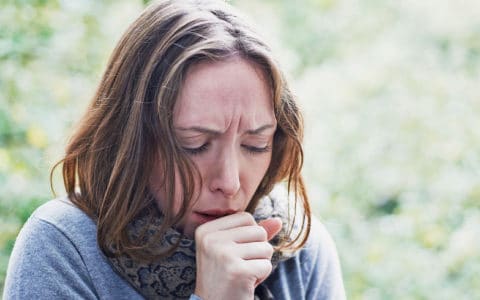 Can adults get asthma?  
Asthma affects people of all ages. Though symptoms usually appear during childhood, in other cases, signs of asthma appear for the first time in adulthood. You can develop asthma at any age, whether you're 8 or 88.
Older adults can easily mistake adult-onset asthma for an age-related health issue. In addition, doctors are more likely to miss asthma in adults, as they may already have reduced lung capacity.      
What triggers asthma?  
If you suffer from asthma, you may have noticed that certain things seem to make your symptoms worsen in a relatively short period of time. That's because when you have asthma, your airways are extra sensitive to irritants, which can enter your body when you breathe, eat, or drink. These irritants can trigger flare-ups of your asthma.
Potential asthma triggers include:
Allergens.
An allergen is any substance that your immune system tags as an invader. In many cases, this "invader" is harmless, but your body responds anyway. The most common allergens include animal dander, house dust mites, molds, cockroach droppings, and pollen. Pollen is released into the air by plants. Though you might not be able to see it, it can enter your body through your nose or mouth and cause an allergic reaction.   
Pollutants.
Pollutants can leave you feeling like your nose or airways are irritated or burning. Common irritants that most of us come into contact with every day include second-hand smoke from cigarettes, exhaust fumes from cars, workplace chemicals and dust, home décor products such as paint, and aerosol sprays like hairspray. For people who suffer from asthma, these irritants can trigger symptoms of an asthma attack.
Medicines.
Certain commonly used medications can be triggers for some people. Non-steroidal anti-inflammatory drugs (NSAIDs), which include common over-the-counter painkillers such as aspirin, ibuprofen (Advil® and Motrin®), and naproxen (Aleve®, Anaprox®, Naprelan®, Naprosyn®) are among drugs that may trigger symptoms of asthma, as are non-cardioselective beta-blockers. Beta-blockers are prescribed for conditions such as migraines, angina, high blood pressure, and abnormal heart rhythms (arrhythmia).
Sulphites in food and beverages.
Sulphites are naturally occurring chemical compounds that can be found in plants and animals, including humans. However, they are also commonly added to foods and drinks as preservatives.  Sulphites help to lengthen shelf-life, maintain colour and texture, and prevent bacteria and other microorganisms from growing. They may be added to medications to preserve their potency over time. If you're not sure whether a food product contains sulphites, check the ingredients label for common sulphites such as sodium bisulphite, sodium dithionite, sodium sulphite, potassium bisulphite, and sulphurous acid.
Upper respiratory infections caused by viruses.
Being down with a cold can make you more vulnerable to asthmatic symptoms. Other upper respiratory infections such as tonsillitis, sinusitis, laryngitis, and pharyngitis can also trigger symptoms of asthma.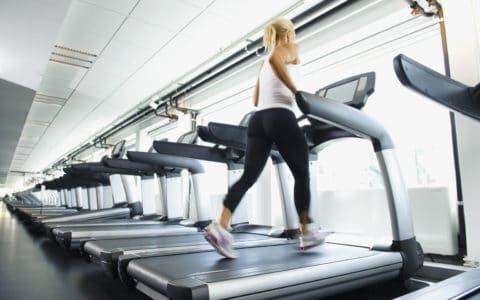 Exercise.
When exercising, people tend to breathe through their mouth rather than their nose. Air is warmed and moisturized in the nasal passages, while air breathed in through the mouth tends to be colder and drier.  In people with exercise-induced asthma, the muscles around the airways constrict in reaction to this colder, drier air which results in reduced airflow. In fact, the trigger for some people with asthma is cold air, like that experienced in winter.  People whose asthma is triggered by exercise can continue to enjoy physical activity by following a treatment plan to control their asthma symptoms.
Stress.
Some people find that their asthma symptoms worsen when they are under emotional or work-related stress. In general, getting enough sleep and exercise, eating healthy, and managing stress seem to help reduce symptoms of asthma for the majority of sufferers.  
Some people who have asthma find that some or even all of the triggers listed above don't really affect them. Others may find they are affected by triggers that aren't on the list above. If you have been diagnosed with asthma, a doctor can help you to come up with both a short- and a long-term plan to both avoid triggers and minimize their overall impact on your life.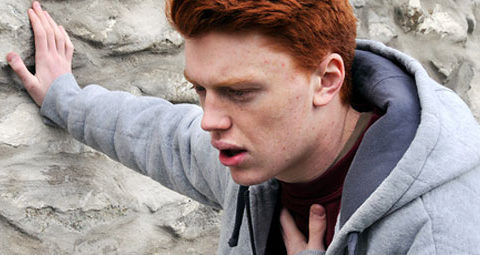 What to do if you think you're having an asthma attack.
An asthma attack occurs when asthma symptoms worsen dramatically in a short span of time. The muscles surrounding your airways constrict, while the lining in your airways become inflamed, producing an excess of thick, slow-moving mucus. The result? You feel like you can't breathe. The more you cough and wheeze, the less air you seem to be able to get.
Severe asthma attacks can be traumatic. Mild attacks are more common, with airways opening up within a few minutes following treatment with a fast-relief medication. Though some people experience symptoms of asthma without ever having an attack, it's crucial to be prepared with medication in case of an attack, even if it's only a mild one. If your symptoms become severe and your medication isn't helping, seek emergency medical attention immediately.