If you find yourself consistently suffering from pain, it will start to take a toll on your mental and physical well-being. Pain can affect your ability to sleep at night, your relationship with your spouse, children, friends, and colleagues, your posture, and mobility, and when all is said and done, your ability to function. Pain can affect your entire lifestyle.
If you suffer from chronic back pain, chances are you don't feel like exercising. It's normal to worry that you'll injure yourself further. Perhaps even the thought of moving is painful to you. But studies have shown that avoiding exercise for more than a day or two when you're in pain tends to pose greater health risks. Essentially, the longer you spend resting, the longer it will take you to recover.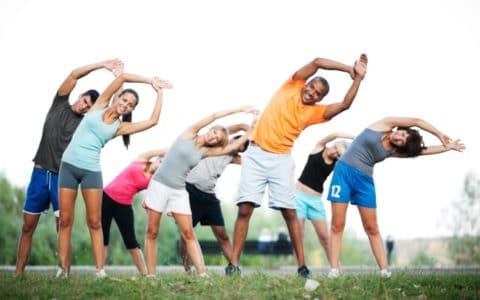 Regular exercise has an extensive range of health benefits. The effect starts in your brain, where endorphins are released. Endorphins are your body's natural painkiller. When released, they block pain signals, effectively increasing your threshold for pain, reducing stress levels, and boosting your overall mood. Exercise can help you feel less pain and stave off mental illnesses such as anxiety and depression, which are commonly associated with chronic pain.     
Other effects of exercise are protective. Weak muscles are a common source of lower back injuries and pain. When you take the time to build up your muscle strength and flexibility, you're decreasing your risk of injury.
That's not even considering the many other health benefits exercising offers. When done right, exercise can increase your overall mobility, help you achieve a healthy weight, reduce cholesterol, keep blood sugar in check, reducing your risk of major illnesses such as diabetes, heart disease, and stroke.
If you suffer from chronic back pain—or any health issue that causes long-term pain—developing a safe and feasible exercise program is an important part of managing your condition.
Here's how to avoid pain through exercise.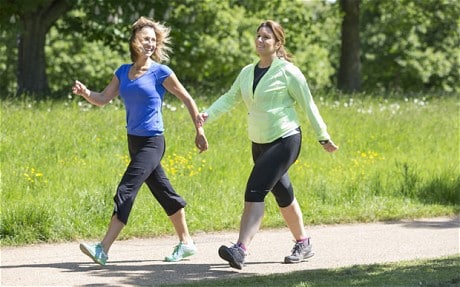 Take it easy if you're just starting out.
If you don't have a normal exercise routine, start slowly and build your strength. If you find that exercising is a source of pain, don't give up. Instead, exercise at a lower intensity and for a shorter time. Most people can benefit from working with a trained physiotherapist. Physiotherapists work with patients to develop a set of exercises that target strength training, flexibility, and cardio.
Pace yourself to work through chronic pain.
Pacing refers to the amount of time you take to rest between activities. For people who suffer from chronic back pain, it's a crucial element of physical activity. After you begin to exercise, you should slowly increase your level of intensity. But it's important to rest between activities. You should not push yourself or work through the pain. Be realistic about what you can accomplish and do not overdo it—you will hurt yourself if you do.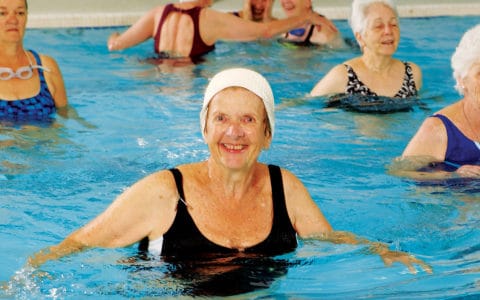 Want to avoid injury? Try swimming.
As far as activities go, swimming is about as low impact as you can get. It's gentle on your joints, bones, and muscles, but will still help you to tone, strengthen, and improve your cardiovascular health. You don't have to start with laps—walking waist-deep or floating on your back is enough. If you're comfortable, you can start doing laps of front crawl or breaststroke. If needed, consider taking swimming lessons. Community centres may also offer classes especially for people suffering from arthritis or back pain.
Yoga is a great way to tone muscles and improve flexibility.
Yoga is another gentle exercise that can go a long way in improving the amount of pain you live with on a day-to-day basis. Like other forms of exercise, it will get your endorphins flowing. A huge component of yoga is becoming aware of your breath and working with it to move through postures and poses.
Deep breathing can you to relax your muscles, work through acute pain, and decrease stress levels. You can learn more about yoga by visiting a yoga studio, watching a DVD, or going online. If you're worried about injuring yourself, opt for a class designed for people suffering from chronic lower back pain.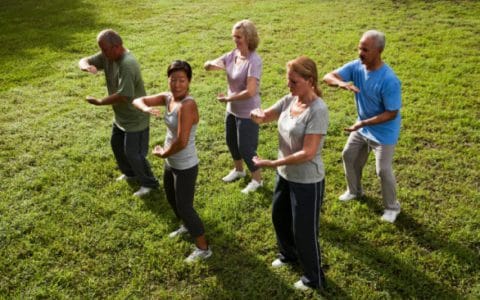 Tai chi is a low-impact, mind-body activity that can help .
Tai chi is an ancient form of exercise that uses slow-motion movements, breath control, and meditation to stimulate both relaxation and muscle strengthening and flexibility. Dating back thousands of years, this ancient Chinese practice is especially helpful for individuals suffering from various forms of chronic pain, including arthritis, fibromyalgia, and back pain.   
Don't underestimate the importance of good daily posture.
Prevent pain by maintaining good posture when you're sitting, standing, and working. If you spend your workdays sitting at a computer for long stretches of time, consider the following tips:
Opt for a chair with a backrest. It should be adjustable so that you can fit it to the curve of your spine. Adding a back support pillow, which you should be able to find at your local drug store, can give you additional lower back support if needed.

When you sit, your knees should be parallel to your hips, with your feet resting flat on the floor. If not, use a foot rest to bring your knees in line with your hips.  

Your hips and shoulders should be aligned when you sit. Do not twist your back to face your monitor. You should be sitting high enough so that your elbows are bent at a 90-degree angle and your wrists are in a neutral position.

Take stretch breaks as often as possible, or walk around if you spend long periods of time sitting.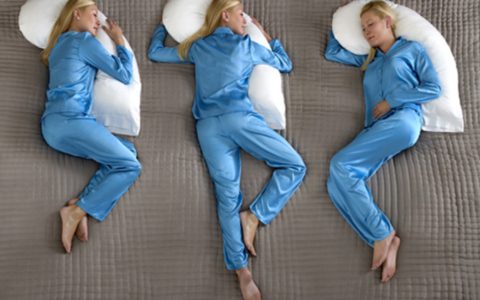 Talk to your doctor about your sleeping position.
If you suffer from chronic back pain, your sleeping position may play a role. Some doctors and chiropractors suggest sleeping on your side, with your knees bent and pulled up slightly towards your upper body. If you like sleeping on your back, put a small pillow under your knees along with another under your lower back for support. Sleeping on your stomach is one of the worst positions for your back. If you can't sleep any other way, put a pillow under your hips.  
Take extra care when lifting.   
Heavy lifting can aggravate chronic back pain. If you suffer from pain on a day-to-day basis, you should avoid lifting at all costs. If you have to lift something, use your legs to support the weight and not your back. Bend at the knees and squat. Contract your abdominal muscles, holding the object close to your body. Use your legs to stand. Keep your spine straight.
Remember that not all exercises are beneficial.
If you suffer from chronic back pain, be selective about the types of exercise you do.
Always speak to the instructor before you take an aerobics class. If you experience pain, stop immediately. Ask the instructor for a modification or simply rest. You can join in when the class moves on to the next exercise. Some common exercises to avoid if you suffer from chronic lower back pain include; toe touches, sit-ups, and leg lifts.