Kegel exercises involve contracting and releasing your pelvic floor muscles in order to strengthen them. The pelvis is the area between your hips, and the pelvic floor is a group of muscles and tissues located at the bottom of your pelvis. Once you learn how to identify your pelvic floor muscles, it is easy to exercise them.
These muscles provide support for the bladder and bowels, as well as the uterus in women. When the pelvic floor muscles are weak, it can make it harder to control your bladder or bowels.
Both men and women can benefit from Kegel exercises. You don't need any equipment to do them, and you can do them anytime or anywhere without anyone knowing!
Read on to find out how to do Kegels, and how you can benefit from them.
How to Find Your Pelvic Floor Muscles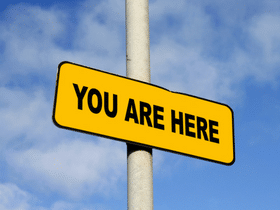 Get started on your Kegel exercises by first finding your pelvic floor muscles. To do this, the next time you go to the bathroom, try stopping yourself from urinating before you've finished.
If you stop urinating, you are using your pelvic floor muscles. You might want to try this a few times, just to get an idea of how your pelvic muscles feel when you contract them.
Another way to locate the pelvic floor muscles is to contract your muscles as though you are trying to hold in gas.
Women can also try inserting a clean finger into the vagina, tightening the muscles in the vaginal wall around the finger. Men can insert a finger into the rectum, and try tightening the rectum around the finger.  
How to do Kegel Exercises
Once you know where the pelvic floor muscles are located, you can practice clenching and unclenching them while standing, sitting, or lying down.
At first, it might be easiest to do them lying down. As you do your Kegels, try to keep your focus on the pelvic floor muscles.
You might find yourself tightening other muscle groups—such as the lower back, abdomen, thighs, or buttocks—along with the pelvic floor muscles.
Make sure you are tightening only the pelvic floor muscles. Remember to inhale and exhale freely while you're holding your muscles clenched.
Next, work on your technique. Try contracting your pelvic floor muscles and holding them contracted as you count to three. After three seconds, release them.
Do this four more times for a total of five times. Over time, slowly work up to contracting the pelvic floor muscles for a 10-second interval, and then relaxing for another 10 seconds.
You should always do your Kegel exercises with an empty bladder.
How Often Should You Do Kegel Exercises?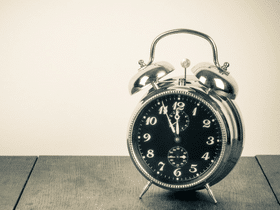 You need to do Kegel exercises on a regular basis to start seeing the effects. You should aim to do a set of Kegels two or three times per day. Each set should consist of at least 10 repetitions.
Keep in mind that it can take several weeks or several months of doing Kegels to see improvements.
You can do Kegels anywhere. Doing them alongside another activity you do every day—such as brushing your teeth, eating meals, or driving to work—can make it easier to integrate them into your daily routine.
You should avoid doing Kegels while urinating. Although this is a good way to locate your pelvic floor muscles, doing it repeatedly can increase your risk of a urinary tract infection (UTI) due to incomplete emptying of your bladder.
In addition, if you experience pain in your back or abdomen while doing your Kegels, you might not be doing them correctly. Keep in mind that the muscles in other parts of your body should remain relaxed while you perform your Kegel exercises.
It is possible to take Kegels too far. If you do too many Kegel exercises too frequently, you risk tiring out your muscles. When the muscles are tired, they aren't able to do their job.
Why Kegels are Important
Most people spend a lot of their lives unaware of their pelvic floor muscles and their function. That's usually a good thing—it means your pelvic floor muscles are working the way that they should.
Over time, though, it's common for the pelvic floor muscles to weaken. A number of factors can lead to weak pelvic floor muscles. Some of these include:
Weight gain

Frequent coughing, sneezing, or laughing

Pelvic surgery, for instance, a hysterectomy or a C-section

Prostate surgery

Pregnancy

Vaginal childbirth

Genetics

Aging
Having weak pelvic muscles can put you at risk for several medical conditions. In particular, pelvic organ prolapse (POP) is a medical condition in which the organs in your pelvis start to sag. This condition mainly affects women, and is associated with incontinence.
Other medical conditions related to weak pelvic muscles include:
Stress incontinence.

Stress incontinence occurs when you leak a few drops or even a stream of urine while coughing, sneezing, laughing, or while moving or lifting.
Urge incontinence.

Urge incontinence occurs when involuntary muscle contractions in the bladder lead to the release of urine.
Fecal incontinence.

Fecal incontinence occurs when stool is released from the rectum unintentionally.  
While Kegel exercises might not cure these conditions, they are helpful. Doing them following pregnancy or childbirth can help you to maintain strength in the pelvic floor muscles over time.
The information in this health guide should not be taken as professional medical advice. If you are having issues or have health-related concerns, you should see your personal physician