Nocturia, also known as nocturnal polyuria, is a medical condition characterized by the need to urinate multiple times during the night. People with severe nocturia wake up more than 2-3 times a night to urinate.
Many people can go between six and eight hours of sleep without urinating. This is because the body produces less urine at night. The urine it does produce tends to be more concentrated.  
Most individuals who suffer from nocturia produce too much urine at night. This can occur for many reasons.
Having to wake up more than once to go to the bathroom in the night can make it difficult to get enough sleep.
Not getting enough sleep can impair your ability to function in the daytime, decrease your quality of life, and diminish your overall well-being.
Both poor sleep quality and lack of sleep have been associated with chronic medical conditions such as obesity, diabetes, cardiovascular disease, and depression.
Nocturia can also interrupt your partner's sleep, leading to fatigue and productivity losses the next day.
Aside from the significant disruption that is associated with frequent nighttime bathroom visits, they can also be dangerous. The risk of trips and falls, especially among older adults, increases during the night.
Nocturia affects anyone at any age. However, few people seek treatment.
It's important to seek treatment for nocturia, as it may be a sign of an underlying medical issue, such as heart disease, high blood pressure, or diabetes.
Read on to find out more about nocturia, including its causes and treatments.
Global Polyuria vs. Nocturnal Polyuria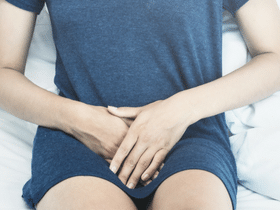 Two different conditions can cause increased urine production at night. These include:
Guidelines provided by the International Continence Society suggest that nocturnal polyuria or nocturia occurs when the nightly volume of urine produced is greater than 20 to 30 percent of the total volume produced in 24 hours.
People who have nocturia or nocturnal polyuria have normal urine production during the day.
People with global polyuria produce too much urine during the day and the night.
Global polyuria occurs when the volume of urine produced in a 24-hour period is greater than 40 mL per kg of the person's body weight.
Causes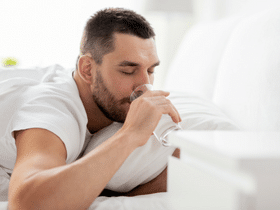 Medical conditions, medication, and lifestyle factors can all contribute to nocturia. Sometimes, several factors are involved. In other cases, nocturia has no apparent cause. Nocturia is more common among older adults, but it can occur at any age.
Some of the most common causes of nocturia are listed below.
1. Medical Conditions
Urinary tract infections (UTI), also known as a bladder infection

An infected prostate, or an enlarged prostate (also known as benign prostatic hyperplasia (BPH)

Overactive bladder (OAB)

Tumors in the bladder, prostate, or pelvic area

Diabetes

Anxiety

Kidney infections

Edema (swelling) of the lower legs

Obstructive sleep apnea

Certain neurological diseases, such as multiple sclerosis (MS) and Parkinson's disease.

Heart or liver failure
Among women, certain conditions can affect urine production at night. For example, pregnancy might affect how often you go to the bathroom at night both early in pregnancy, and also later when the womb presses against the bladder.
Menopause can also lead to changes in urine production.
2. Medications
Diuretics are a type of medication that increase urine production. They are used to treat a range of health issues, including high blood pressure, edema, and glaucoma.
If nocturia caused by medication may be an issue for you, talk to your doctor.  
3. Lifestyle Factors
Drinking too much water or other fluids before bed can lead to nocturia. In addition, certain drinks increase urine production.
For instance, caffeine and alcohol cause you to urinate more frequently. If you drink them before bed, you might find yourself waking up to go to the bathroom more than once.
Nocturia may simply be the result of a habit. If you get up to go to the bathroom every night, your body might simply have become adjusted to the pattern.
Effective Treatments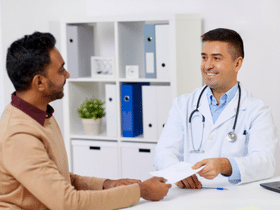 Make an appointment with your doctor to find out what you can do to improve your symptoms.
It's a good idea to keep a record of your symptoms to take to your appointment.
Once a diagnosis has been made, your doctor will suggest treatment that may include lifestyle changes and/or medication.  In terms of behaviour , you might try restricting your fluid intake before bed, especially drinks that contain alcohol or caffeine.  Elevating your legs while you sleep, or wearing compression stockings might also help.
If a medication is causing nocturia, your doctor might propose an alternative. Sometimes taking a medication earlier in the day can help. 
Medical treatments for nocturia include anticholinergic drugs and desmopressin. Both of these drugs help to lessen symptoms associated with nocturia but do have certain side effects.
In other cases, treating the underlying cause —for instance, a urinary tract infection—will alleviate symptoms.  
Do you or a loved one suffer from nocturia? JoinAStudy is looking at the safety and effectiveness of an investigational medication option for men and women with nocturia caused by nocturnal polyuria. 
Learn more about this study and see if you qualify to participate in our nocturia study.
The information in this health guide should not be taken as professional medical advice. If you are having issues or have health-related concerns, you should see your personal physician