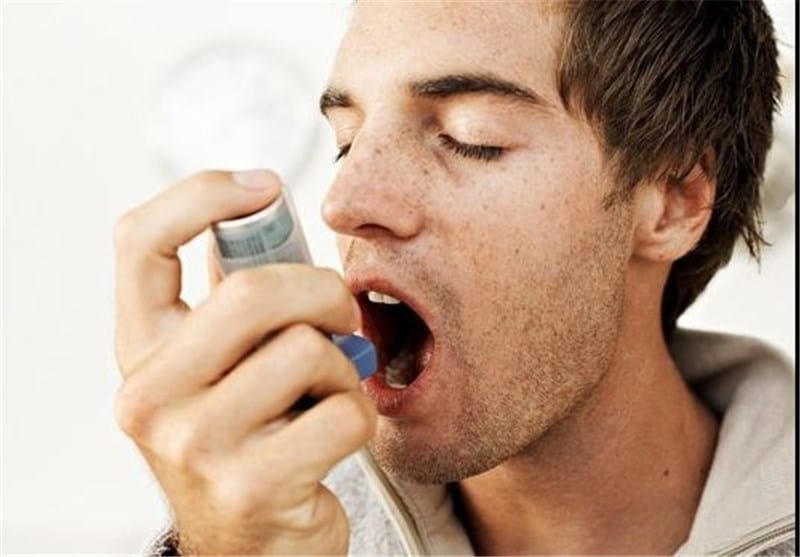 Do you suffer from inadequately controlled Asthma?
This clinical research study is looking at the safety and effectiveness of a medication for people with persistent asthma. Asthma is a condition in which your airways narrow and swell and may produce extra mucus. This can make breathing difficult and trigger coughing, a whistling sound (wheezing) when you breathe out, and shortness of breath.
Would you like to contribute to medical research?
As a volunteer in a research study, you'll receive study-related medical care from the study doctor and regular follow-up of your asthma to monitor the effectiveness of the care you'll receive. The results of this research will be used to find out if the investigational medication being studied will be of benefit to others with asthma, and whether it will be made widely available to all patients with asthma. Study volunteers are an important part of moving medical care forward.
You may qualify to participate in this study if you:
Have physician-diagnosed asthma requiring treatment with medium- to high-dose ICS-LABA for at least 12 months prior to screening.
Have had at least 2 documented asthma exacerbations (requiring treatment with systemic CS, hospitalization, or emergency department visit) within 12 months prior to screening but not within the past 4 weeks prior to screening
Have ACQ-6 ≥ 1.5 at screening
You may not qualify to participate if you:
Currently use asthma controllers other than ICS-LABA.
Have undergone bronchial thermoplasty.
Are a current smoker or have a smoking history of ≥ 10 pack-years, and participants using vaping products, including electronic cigarettes.
Are a woman who is pregnant (or are considering pregnancy) or breastfeeding.
Have any current conditions or history of other diseases, as follows:

Clinically important pulmonary disease other than asthma ,Thrombocytopenia, coagulopathy, or platelet dysfunction.
Venous and arterial thrombosis, deep vein thrombosis, pulmonary embolism, moderate to severe heart failure (NYHA Class III or IV), cerebrovascular accident, myocardial infarction, coronary stenting, or CABG surgery.
Diagnosis of other significant cardiovascular diseases, including but not limited to angina, peripheral arterial disease, or uncontrolled arrhythmias such as atrial fibrillation, supraventricular tachycardia, ventricular tachycardia, and forms of carditis.

Are a recipient of an organ transplant that requires continued immunosuppression.
Are immunocompromised (eg, lymphoma, acquired immunodeficiency syndrome, Wiskott-Aldrich syndrome).
Have any malignancies or history of malignancies. Note: Participants with cured nonmetastatic basal cell or squamous cell carcinoma of the skin, superficial bladder cancer, prostate intraepithelial neoplasm, carcinoma in situ of the cervix, or other noninvasive malignancy or cancers from which the participant has been disease-free for > 1 year after treatment with curative intent are eligible.
Have any chronic or recurrent infectious disease.
Have received any biologic drugs used for asthma < 12 weeks or 5 half-lives (if known), whichever is longer, prior to screening
There are other eligibility requirements that the study doctor will review. Only the study doctor can finally determine whether you are eligible to participate in the study or not.
Click the
JOIN

button if you think you might be eligible for this study.
All information about you will be kept confidential and will never be used or disclosed for any purpose not described in our Privacy Policy.
After providing us with your contact information, a research professional will get in touch to further assess your eligibility, answer any questions you have about the study, and determine if you qualify for participation.