How to Manage Chronic Pain: Your Complete Guide
Chronic pain affects an estimated 1.5 million Canadians.  It can be caused by an array of conditions such as; arthritis, fibromyalgia, migraines, gout, and even more. 
If you or a loved one is suffering from chronic pain, it may seem impossible at times to do basic everyday tasks, such as walking the dog or even getting a full night's sleep.  By learning more about causes and treatments for chronic pain, you can minimize your symptoms and learn how to lead a better quality of life. 
Our guide to living with chronic pain is continually growing, so be sure to bookmark this page to gain access to new resources that will help you manage your condition.
---
Arthritis in Your Hands: 7 Exercises to Help Alleviate Symptoms
Arthritis can wreak havoc on the joints of the wrist, hand, and fingers. If you suffer from arthritis in your hands, chances are you have difficulty doing simple, everyday things like brushing your teeth, typing up an email, or opening a jar.
These seven hand exercises can help to alleviate symptoms of arthritis.
---
Hip and Knee Replacements: What to Expect and Recovery Advice
Has your doctor proposed replacement surgery for advanced arthritis in one or both of your knees or hips?
If stiffness and pain make it difficult for you to perform simple, day-to-day tasks and you've already tried other treatments, surgery might be an effective option.
Know what to expect on the day of your surgery and throughout your recovery.
---
How To Exercise When You Have Chronic Pain
For chronic pain sufferers, exercising might seem counterintuitive. Shouldn't you be resting? And what if you injure yourself further?
But doctors insist that avoiding exercise because of chronic pain can have a more profound negative impact on your health. Exercise is a key part of a healthy lifestyle, even for people who suffer from chronic pain.
Learn which exercises and activities can improve your chronic pain symptoms.
---
7 Products and Tips that Relieve Lower Back Pain
Most people suffer from lower back pain at some point in their lives. But when pain in the lumbar region persists, it's time to look at which factors are contributing to this chronic health condition.
These products and tips can help you to address back pain and prevent future flare-ups…
---
Reduce Chronic Inflammation with Nutritional Tips and Natural Remedies
Inflammation is a key part of your body's immune system response. But when symptoms of inflammation don't go away, it's a sign that your immune system's switch is stuck on "ON."
Find out how chronic inflammation starts and the changes you can make to your diet and lifestyle to reduce it.
---
Avoid Daily Back Pain with Gentle Exercises and Simple Modifications
If you suffer from chronic back pain, you probably don't feel like exercising. Perhaps you're worried about the risk of injury. Or maybe the mere thought of moving is painful to you.
But did you know that avoiding exercise when you're in pain actually poses a greater risk to your health? 
Learn which exercises and modifications for lower back pain can help you recover and avoid injury.
---
6 Tips For Coping With Migraines
Medication is an effective treatment for dealing with migraine headaches. But did you know that there are other things you can do to prevent migraines and reduce pain symptoms?
Developing and maintaining healthy lifestyle habits can strengthen the effects of your migraine medication. 
Learn how you can prevent migraines and cope with symptoms when they arise.
---
How To Relieve Arthritis: 9 Suggested Therapies
Most people rely on medication to treat arthritis pain. But drugs such as NSAIDs and oral corticosteroids have side effects and risks when used long-term.
Taking advantage of a variety of alternative therapies and treatments can help you to minimize pain caused by arthritis and prevent long-term complications from medication.
See these nine alternative therapies and how they can help to relieve your arthritis pain.
---
8 Tips For Coping With Chronic Pain
Pain is your body's way of telling you that something's not right. But what happens when pain persists?
Chronic pain is a debilitating condition that affects thousands of Canadians every single day, often contributing to mental health issues such as depression and anxiety.
If you suffer from chronic pain, learning how to cope is crucial, here are eight practical tips to help you cope with your condition.
---
17 Preventative Tips to Keep Your Bones and Joints Healthy
Most of us underestimate the importance of bone and joint health. But when it comes to bone and joint conditions caused by wear and tear—such as osteoarthritis—prevention can go a long way.
Preventing joint and bone disorders down the line is as simple as following these easy guidelines. 
---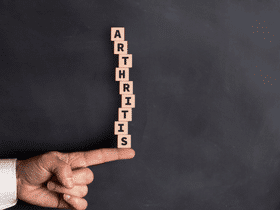 Seropositive vs Seronegative Rheumatoid Arthritis: What's the Difference?
Rheumatoid arthritis was once thought to be a single disease, but research indicates there are two variants. Understand the differences between seropositive and seronegative rheumatoid arthritis.
Understand the risk factors and how to manage symptoms of rheumatoid arthritis.
Continue reading to learn more about seropositive and seronegative rheumatoid arthritis
---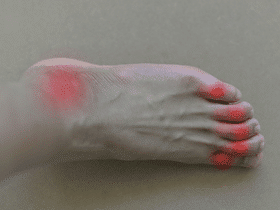 All
About Gout: Risks, Symptoms, Treatment, and Foods to Avoid
Gout is caused by a buildup of uric acid in the joints. This can cause severe pain and tenderness in the big toe and other areas of the foot.
Learn what causes uric acid to accumulate as well as the risks for developing this painful condition and how to manage it.
Learn more about gout and how to prevent the buildup of uric acid in your bloodstream.
---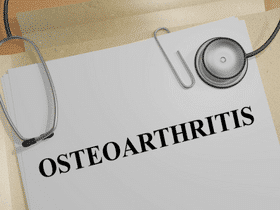 What is Osteoarthritis and 8 Frequently Asked Questions
Osteoarthritis is the most common type of arthritis, affecting many Canadians.
Understand the risk factors associated with this disease and how to manage the pain associated with osteoarthritis.
Get the answers to the 8 most frequently asked questions about osteoarthritis, and start managing pain properly.
---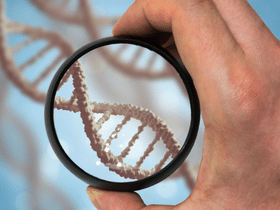 Psoriatic Arthritis Symptoms, Causes, and Self-Management
Do you suffer from the skin condition psoriasis? If so, you could be at risk for developing psoriatic arthritis (PsA), which combines the symptoms of both psoriasis and arthritis.
There are multiple variants of the condition and differing levels of severity in associated symptoms. Understand the differences and speak with your doctor about managing the condition with as little pain as possible.
Find out more about PsA and how it affects the quality of life.
---

Fibromyalgia v
s CFS in Canada: Diagnosis, Treatment & Wellness 
Fibromyalgia and chronic fatigue syndrome (CFS) affect 1.5 & 1.4 percent of Canadians, respectively. They share some similar symptoms and both can be debilitating.
If you think you suffer from either of these diseases, understanding them will assist with improving your quality of life.
Find out more about the differences and similarities between these two diseases, and how to manage symptoms.
---
Chronic pain can be caused by a variety of health conditions and lifestyle factors, including arthritis, poor posture, and chronic inflammation. You can help take control of your pain-related symptoms by educating yourself.
This resource guide, where you'll find practical guides and tips to help you manage chronic pain symptoms, is the perfect place to start.
---
JoinAStudy only uses trusted resources, such as those that are part of Health On The Net Code (HONcode), as we only want to provide quality health information to professionals and the general public.
Trusted Resources: