If you suffer from arthritis, you probably know that it can cause uncomfortable stiffness and pain in the joints. Symptoms of arthritis affect approximately one in six Canadians and include:
inflammation

tenderness

irritation

achy joints

limited range of motion
If you don't have arthritis, in all likelihood you know someone who does.
Arthritis can cause damage to any joint in your body—including joints in the back and neck, shoulders, elbows, wrists, hands, fingers, hips, knees, ankles, feet, heels, and toes.
When arthritis affects the hands, it can make it difficult to complete even the simplest of everyday tasks, such as opening a jar, making a cup of coffee, or typing an email.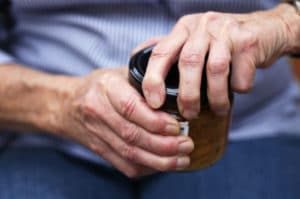 How does arthritis affect the hands?
The hand's unique anatomy means that when arthritis strikes, it is especially debilitating. Each hand has 19 bones, with several bones attaching the hand to the wrist.
Two or more bones converge at each joint, where they are connected by a series of ligaments. Every finger is made up of three joints, save for the thumb, which only has two.
Together, these components are responsible for thousands of fine movements—most of which we take for granted. Though movements such as catching, picking, grasping, or pinching may require little thought on your part, they actually take a high level of coordination between the muscles, tendons, ligaments, and joints in your hand.
Like a well-oiled machine, these parts must all move together in a sequence. When pain arises in one or more of the joints, it interrupts this sequence.
Different types of arthritis affect the hand in different ways.
There are many different types of arthritis. Though the symptoms of arthritis are often similar, their causes are not. The following are some of the most common types of arthritis which affect the hand.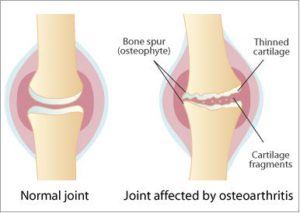 Osteoarthritis (OA)
Osteoarthritis is the most common type of arthritis. It appears gradually and symptoms get progressively worse.
Osteoarthritis wears away at the cartilage in your joints, which acts as a cushion. Healthy, intact cartilage prevents your bones from rubbing or grinding against each other when you move—you can imagine what happens when cartilage can no longer do its job.
Aches, pain, stiffness, and loss of movement are common symptoms.   
Rheumatoid Arthritis (RA)
Rheumatoid arthritis is a chronic inflammatory disease that is triggered by the immune system and affects the joints.
Normally, your immune system protects your body from foreign invaders, such as bacteria and parasites. However, in RA, it mistakenly attacks the lining of the joints, called synovium. This causes inflammation, pain, swelling, and loss of functions.
RA often affects the joints of the wrist, hand, and fingers first. Over time, it can leave your joints warped or deformed.
Juvenile Arthritis (JA)
Arthritis doesn't only affect the elderly. Juvenile arthritis is defined as arthritis that appears in children under the age of 16.
Children with JA suffer from the same forms of arthritis as adults and may experience the same symptoms in their wrists and hands.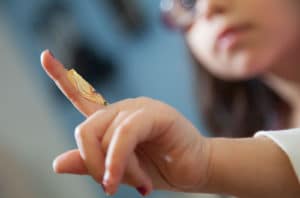 How is arthritis in hands treated?
Treatment for arthritis usually depends on the prevalence and severity of symptoms. Over-the-counter medicinal treatments include non-steroidal anti-inflammatory agents (NSAIDs), such as ibuprofen and naproxen.
These drugs are taken orally and can help to decrease swelling, stiffness, and pain.
Steroid injections or cortisone shots may be given by a doctor to treat more severe forms of arthritis. Another option is to wear a splint or support that can help protect the hands.
Surgery to repair damaged joints caused by arthritis in hands is usually the last resort.
Exercises to alleviate symptoms of arthritis in hands.
In addition to medicinal treatments, there are a number of other things you can do to target pain and stiffness caused by arthritis, maintain your flexibility and range of motion, and slow or prevent further damage to your joints.
Hand exercises are a simple and non-invasive way to relieve arthritis. They can help you to build and tone the muscles in your hand, which support the joints.
Developing the muscles in your hand can make movements less painful. The more flexible the tendons and ligaments, the easier it is to maintain range of motion and hand function.
In addition, exercising can also help to increase production of fluids that lubricate the joints and improve overall function.    
Try these 7 hand exercises to target arthritis.
You don't need any special equipment to perform exercises to alleviate arthritis symptoms—in fact, you can do most of these seven simple hand exercises anywhere.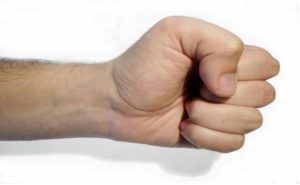 Make a fist
This exercise can help to relieve stiffness in the hand. Start with a straight hand, then slowly curl your fingers into a fist, keeping your thumb on the outside. Once you've made a fist, don't squeeze too hard. Re-open your hand, straightening your fingers slowly. Repeat 10 times in a row with one hand, then the other hand.
Finger bends
Start with your hand held out, with your palm flat and fingers extended straight. Start with your thumb, and bend it towards your palm. Hold it bent for several seconds, then straighten it again. Repeat for each finger on your hand. Then move to the next hand, repeating the exercise for the thumb and fingers.    
Thumb bend
Start by holding your hand straight. Then, bend your thumb in towards your palm. Try to touch the base of your pinky finger.
Even if you can't touch your pinky, you should feel the stretch in the base of your thumb. Hold it for a few seconds, then move your thumb back to neutral. Complete the exercise ten times, then change hands.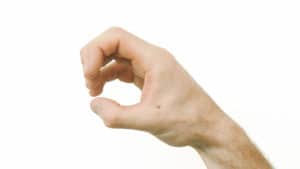 Make a circle
With your palm flat and your fingers pointing straight up, start to slowly curve your fingers towards your thumb, forming a circle. Hold the circle for several seconds, then re-straighten your fingers. Repeat the sequence 10 times for each hand.
Surface bend
This exercise requires a surface such as a table or a desk. Start with your wrist, hand, and fingers straight out in front of you, as you would if you were about to shake someone's hand.
Set the pinky-side of your hand on the surface and point your thumb up. Leave your thumb in place and move your fingers towards you to gradually form an L shape.
Hold the L for several seconds, then re-straighten your fingers. Repeat this 10 times for one hand, then complete the sequence for the other hand.   
Lift your fingers.
Place your hand flat on a surface such as a table or a desk with the palm down. Begin with your thumb, slowly lifting it up as high as you can and holding it there.
Lower it, then repeat the exercise for each finger. When you've finished with all five fingers, do the same for the other hand.
Stretch your wrist.
To stretch out your wrist, start by extending one arm in front of you with your wrist bent and the palm facing down. Use your other hand to gently pull on the hand until you feel the stretch in your wrist and forearm. Then, repeat the process with the other hand.